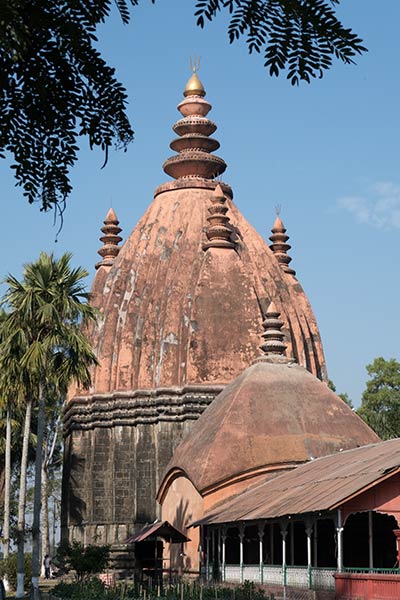 Sivadol Temple, Sivasagar, Assam (
Enlarge
)
Located 226 miles (363 kilometers) east of Guwahati (the capital of Assam), the city of Sivasagar is famous for its three Hindu temples of Sivadol, Visnudol and Devidol. Situated on the banks of the artificial Borpukhuri Lake in the center of town, the temples were constructed in 1734 by the Ahom dynasty queen Bar Raja Ambika. The Ahoms, who migrated from southern China in 1228, controlled the region until the arrival of the British.
The temples (dol means temple in Assamese) are dedicated to Shiva, Vishnu and Durga, the three primary deities of Hinduism. Sivadol is considered the tallest Shiva temple in India, rising to 104 feet (32 meters). Inside the Sivadol temple is a Shiva Lingam with a unique form; in contrast to nearly all other Shiva Lingams in India, which protrude from the ground, the naturally occurring Sivadol Lingam is reversed into the ground.
The temple complex is visited by hundreds of thousands of pilgrims every year with huge festivals on Maha Shivaratri (February or March), Hare Krishna Kirtan (July, August or September), Durga Puja (September or October), Dol Purnima (February or March) and Rath Yatra (June or July).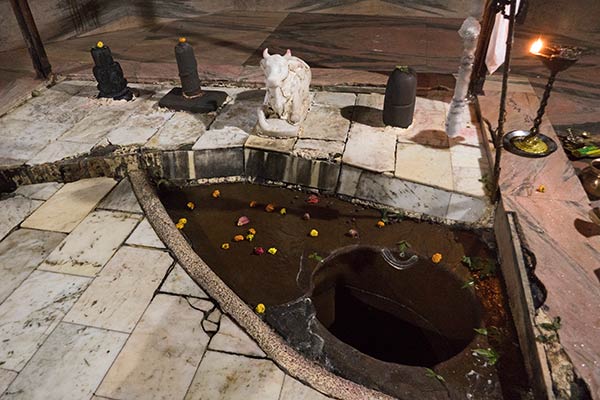 Reversed Shiva Linga, Sivadol Temple, Assam (
Enlarge
)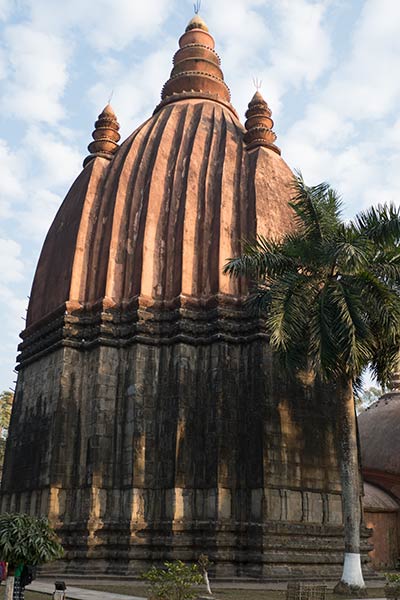 Sivadol Temple, Sivasagar, Assam (
Enlarge
)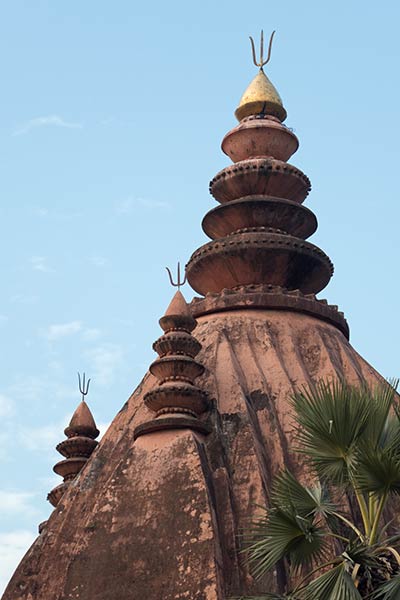 Sivadol Temple, Sivasagar, Assam (
Enlarge
)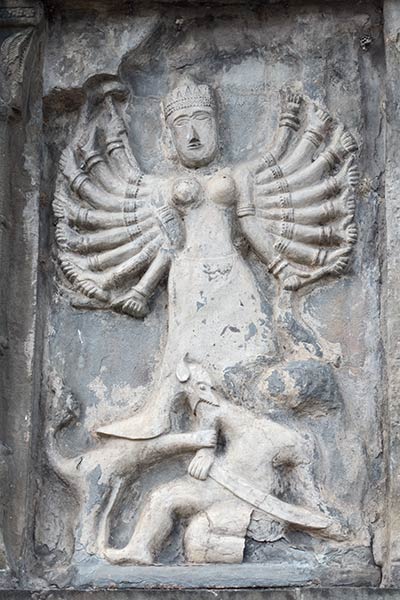 Carving of 16-armed goddess Durga killing buffalo-headed
demon king Mahishasura, Sivadol Temple (
Enlarge
)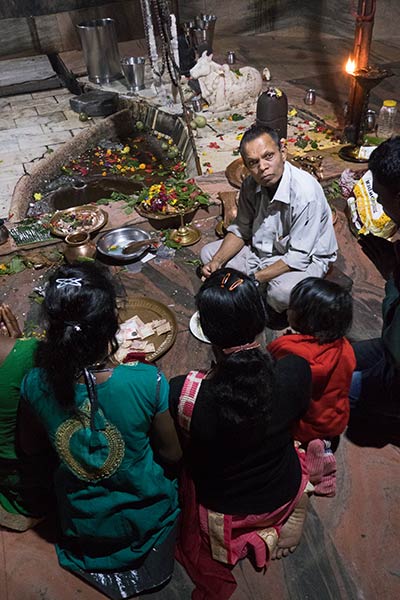 Temple priest and pilgrims at Sivadol Temple (
Enlarge
)
For additional information: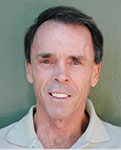 Martin Gray
is a cultural anthropologist, writer and photographer specializing in the study of pilgrimage traditions and sacred sites around the world. During a 40 year period he has visited more than 2000 pilgrimage places in 165 countries. The
World Pilgrimage Guide
at sacredsites.com is the most comprehensive source of information on this subject.
India Travel Guides
Martin recommends these travel guides