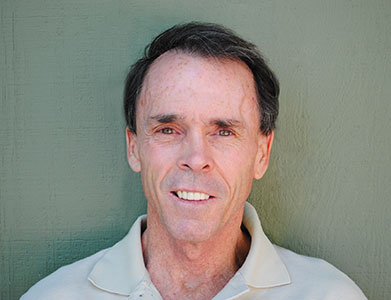 My career as a photographer of sacred architecture and pilgrimage places began when I was a young boy. My father was a foreign diplomat, which allowed me to travel the world. When I was twelve years old, our family moved to India for four years. During this time, I began traveling to holy places around India. Reading about Buddhism and Hinduism and enchanted with the beauty of sacred sites, I imagined producing a photography book of pilgrimage places. After my family's return to the United States, I began university to study archaeology but soon left, drawn back to India by the spiritual quest. While living there, I joined a monastic order and began practicing meditation.
At twenty-eight, I left monastic life, returned to the US, and started a successful travel company. Yet there was an emptiness in my heart as I yearned to do something more aligned with my spiritual practices. On a journey to South America, visiting the archaeological sites of Easter Island and Machu Picchu, I experienced a powerful reawakening of my interest in ancient holy places. I decided to pursue my earlier ambition of photographing the world's sacred sites.
Over the next forty years, I traveled to sacred sites in one hundred and sixty countries. I visited temples and climbed sacred mountains, studied mythology and religious history, and fulfilled my desire to photograph the world's great holy places.
During these travels, I recognized that the holy places represented some of the world's most remarkable artistic heritage. However, because of their outdoor location, many sacred structures do not receive the protection that paintings receive inside museums. I understood that the production of a photography book was vitally important. Public attention needed to be brought to the fragile condition of these structures to preserve them for the benefit of future generations.
To assist in this education and preservation work, I produced a multi-projector slide show that communicates the sacred sites' extraordinary beauty and precarious situation. I presented this slide show at museums, universities, and conferences around the US, Latin America, Europe, and Asia for thirty years to more than 150,000 people. Building on the success of these slide shows, I created the World Pilgrimage Guide website in 1996, which has received more than 100 million visitors. In 2004 National Geographic published The Geography of Religion, of which I was the principal photographer. In 2007 Sterling published Sacred Earth, a collection of 200 of my color photographs of sacred sites. To learn more about my motivations and purposes for all of this travel and writing, please click here.
Watch Martin's recent interview with the American Theosophical Society.