Govindaji Temple, Imphal, Manipur (
Enlarge
)
Located in the center of the city of Imphal in the state of Manipur in northeastern India, the temple of Govindaji is dedicated to Krishna, an incarnation of the god Vishnu. Originally built in 1846 during the reign of Maharaja Nara Singh, it was heavily damaged by an earthquake in 1868 and then reconstructed by Maharaja Chandrakriti in 1876. The lovely temple houses images of Krishna and his consort Radha, as well as Vishnu, Jagannath, Balabhadra and Subhadra. Important annual festivals at Govindaji are the Janmashatami (celebrating the birth of Krishna) during the month of August, Rathayatra (celebrating the deities of Jagannath, Balabhadra and Subhadra) during June–July, Halangkar/Holi (the festival of colors) in early spring, and Diwali (the festival of lights) in the fall. Govindaji is the most visited and venerated Krishna temple in northeastern India.
Statues of Krishna and Radha, Govindaji Temple, Manipur (
Enlarge
)
For additional information: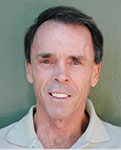 Martin Gray
is a cultural anthropologist, writer and photographer specializing in the study of pilgrimage traditions and sacred sites around the world. During a 40 year period he has visited more than 2000 pilgrimage places in 165 countries. The
World Pilgrimage Guide
at sacredsites.com is the most comprehensive source of information on this subject.
India Travel Guides
Martin recommends these travel guides