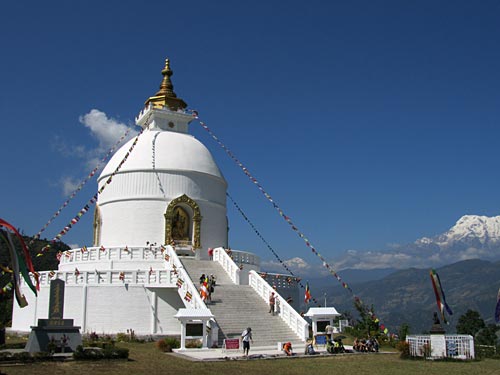 Peace Pagoda, Pokhara
Pokhara, situated at an altitude of 827 meters and 200 kilometers west of Kathmandu, is known to foreigners as a center for adventure sports. For Nepalese people, however, it is appreciated for its two sacred sites, the Peace Pagoda and the Barahi Durga Temple in Lake Phewa.
A Peace Pagoda is a Buddhist stupa designed to provide a focus for people of all races and creeds, and to help unite them in their search for world peace. Most (though not all) have been built under the guidance of Nichidatsu Fujii (1885–1985), a Buddhist monk from Japan and founder of the Nipponzan-Myōhōji Buddhist Order. Fujii was greatly inspired by his meeting with Mahatma Gandhi in 1931 and decided to devote his life to promoting non-violence. In 1947, he began constructing Peace Pagodas as shrines to World peace.
Balanced on a narrow ridge high above Phewa Lake, the brilliant-white Peace Pagoda of Pokhara offers spectacular views of the Annapurna range and Lake Phewa. Pilgrims climb the hill using paths from the different parts of the city or take a boat across the lake and begin their climb at the shore.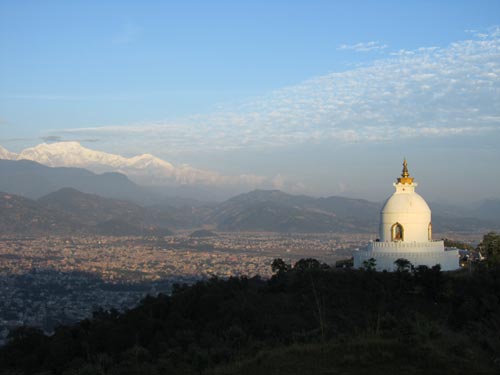 Peace Pagoda, Pokhara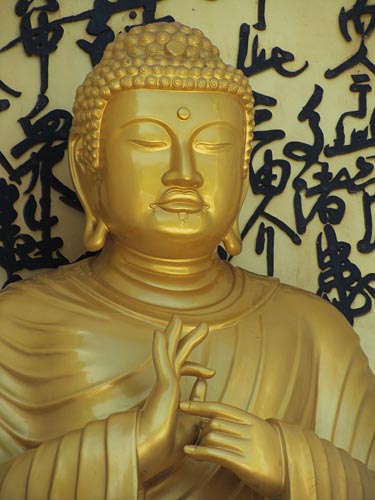 Buddha Statue at Peace Pagoda, Pokhara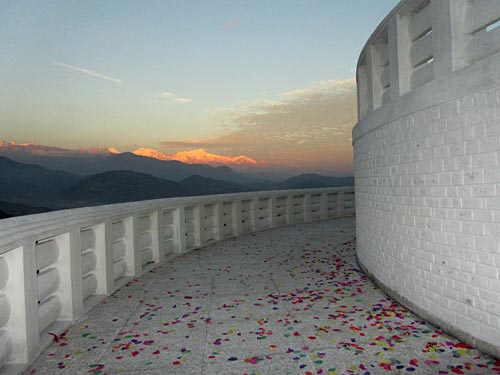 Peace Pagoda, Pokhara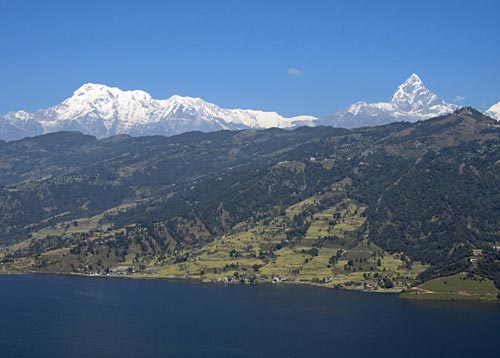 Mountain View and Lake from Peace Pagoda, Pokhara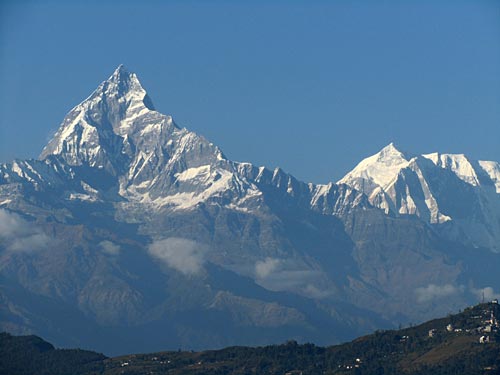 Mountain View from Peace Pagoda, Pokhara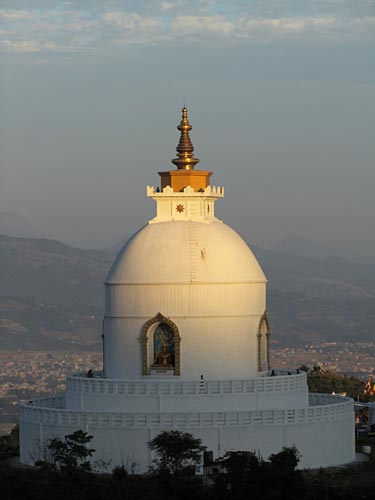 Peace Pagoda, Pokhara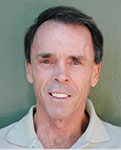 Martin Gray
is a cultural anthropologist, writer and photographer specializing in the study of pilgrimage traditions and sacred sites around the world. During a 40 year period he has visited more than 2000 pilgrimage places in 165 countries. The
World Pilgrimage Guide
at sacredsites.com is the most comprehensive source of information on this subject.