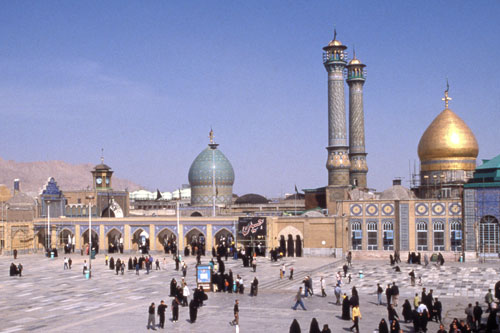 Shrine of Imamzade Shah-e' Abdal-Azim, Rey
To the southeast of Tehran, just beyond that city's vast urban sprawl, lies the ancient city of Rey and its pilgrimage shrine of Shah-e' Abdal-Azim. Archaeological evidence indicates the city was important during the Achaemenian (559-330 BC) and Sassanian (224-637 AD) periods. Rey was occupied by the Muslims in 635 AD, was the regional capital in the 11th and 12th centuries, and was later plundered by rampaging Mongols in the 13th century. Within the large shrine complex are buried the religious scholar Shah Abdul Azim (786-865 AD), a descendant of Imam Hussein; Hamzeh, a brother of Imam Reza; Hussain, the great-grandson of the second Imam Hassan, and Taher, a descendant of the fourth Imam.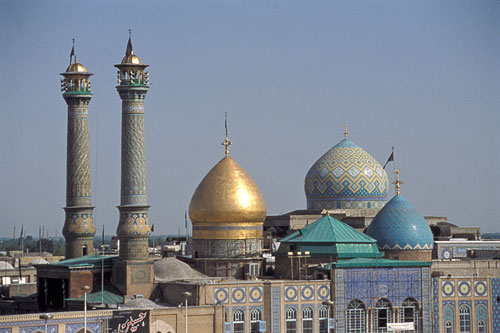 Shrine of Imamzade Shah-e' Abdal-Azim, Rey
Shrine of Bibi Shahrbanu, near Rey
The Shrine of Bibi Shahrbanu (Lady of the Land), situated in the hills overlooking Rey, is said to house the remains of the daughter of the last Sassanian king, Yazdigrid III. According to an unfounded tradition she married the Imam Hussain, grandson of the Prophet Muhammad.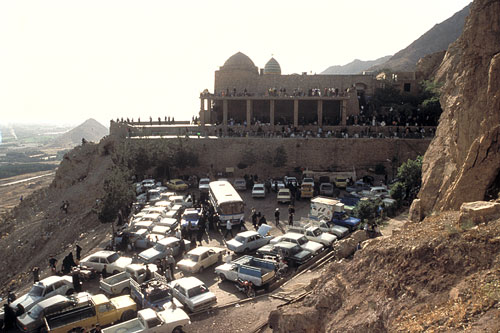 Shrine of Bibi Shahrbanu, on hill outside Rey


For additional information: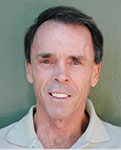 Martin Gray
is a cultural anthropologist, writer and photographer specializing in the study of pilgrimage traditions and sacred sites around the world. During a 40 year period he has visited more than 2000 pilgrimage places in 165 countries. The
World Pilgrimage Guide
at sacredsites.com is the most comprehensive source of information on this subject.