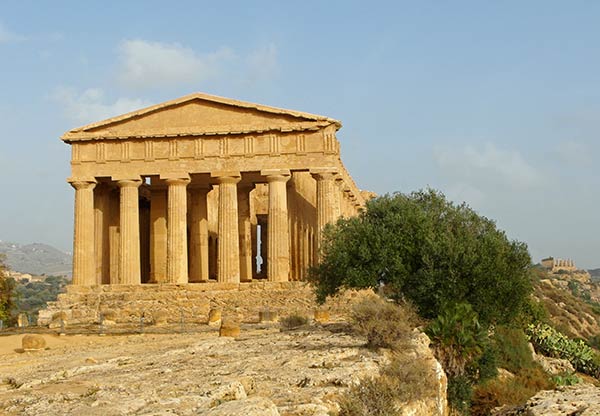 Temple of Concordia, Agrigento, Sicily
In the 8th and 7th centuries BC, for various reasons, including demographic crisis (famine, overcrowding, climate change), the search for new commercial outlets and ports, and expulsion from their homeland, Greeks began a large colonization drive, including southern Italy. In this same period, Greek colonies were established in places as widely separated as the eastern coast of the Black Sea and Massalia (Marseille, France). They included settlements in Sicily and the southern part of the Italian peninsula. The Romans called the area of Sicily and the foot of the boot of Italy Magna Graecia (Latin, "Greater Greece"), because Greeks so densely inhabited it. The major Greek and Greek-era structures found in Sicily today are at Agrigento, Selinunte, and Segesta.
Located on a ridge outside the town of Agrigento, the Valley of the Temples includes the remains of seven temples dating from the 5th century BC, all constructed in the Doric style. The names of the temples are a tradition established in Renaissance times, indicating that we do not know what the Greeks themselves called the temples.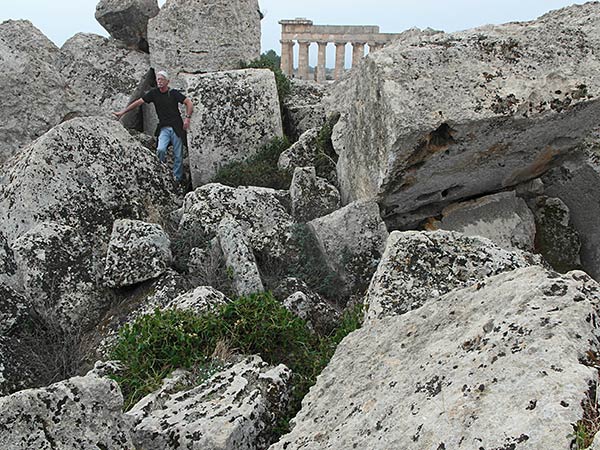 Temple G ruins and Temple E in the background, Selinunte
Selinunte was the most westerly of the Greek colonies in Sicily and was founded sometime around 628 BC. The archaeological site contains five temples centered on an acropolis. Of the five temples, only the (so-called) Temple of Hera, also known as Temple E, has been re-erected. Selinunte, which was captured and destroyed by the Carthaginians in 409 BC, contains the most massive temple ever constructed by the Greeks, known prosaically as Temple G.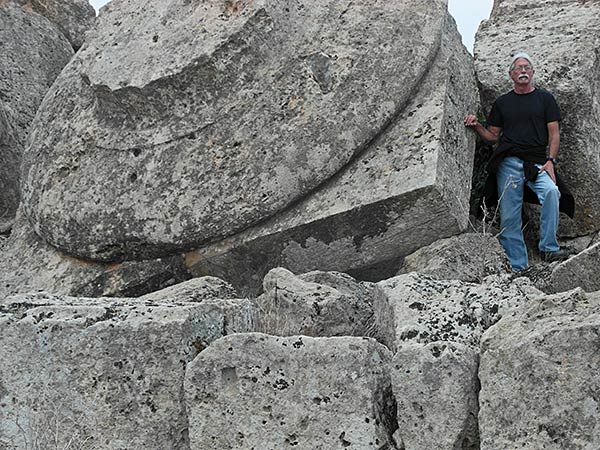 Ruins of Temple G, Selinunte
Ruins of Temple G, Selinunte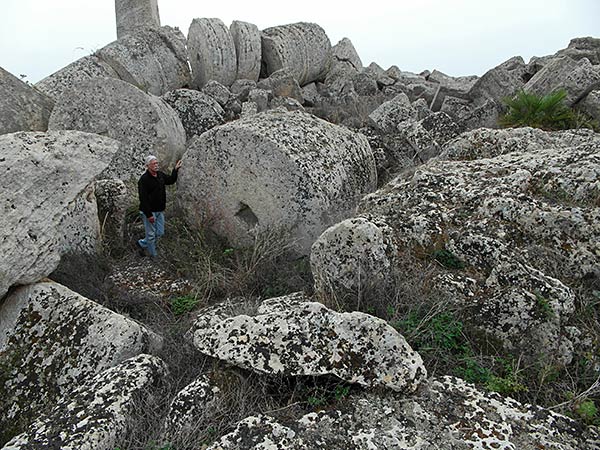 Ruins of Temple G, Selinunte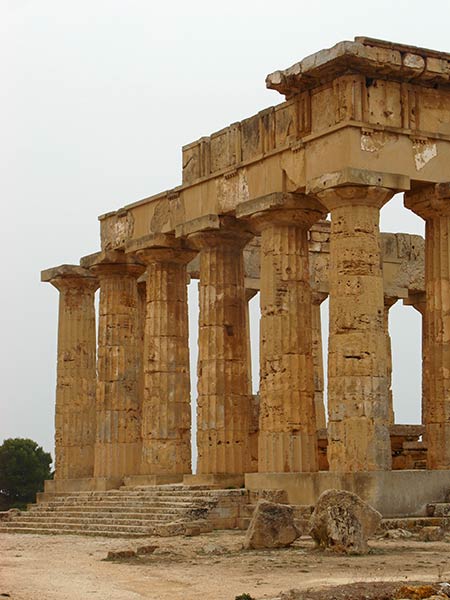 Temple of Hera, Temple E, Selinunte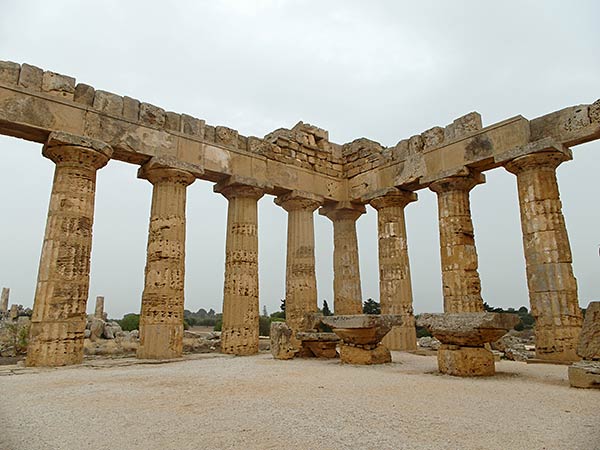 Temple of Hera, Temple E, Selinunte
Segesta was one of the major cities of the Elymian people, an ancient people who inhabited the western part of Sicily during the Bronze Age and Classical antiquity, one of the three indigenous peoples of Sicily. They appear to have adopted many aspects of the culture of the Greek colonists of Sicily, erecting the remarkable temple at Segesta beginning in 420 BC.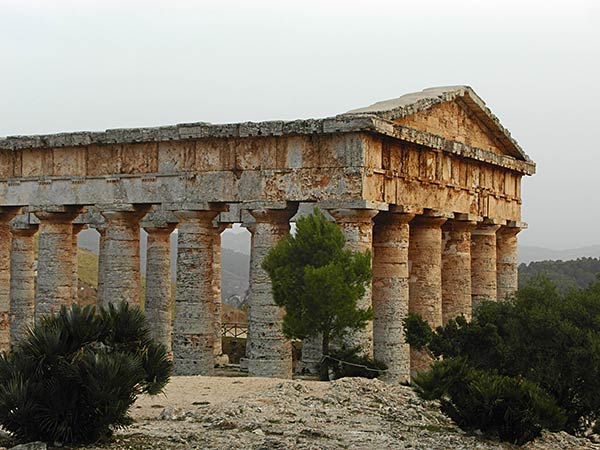 Doric Temple of Segesta, Sicily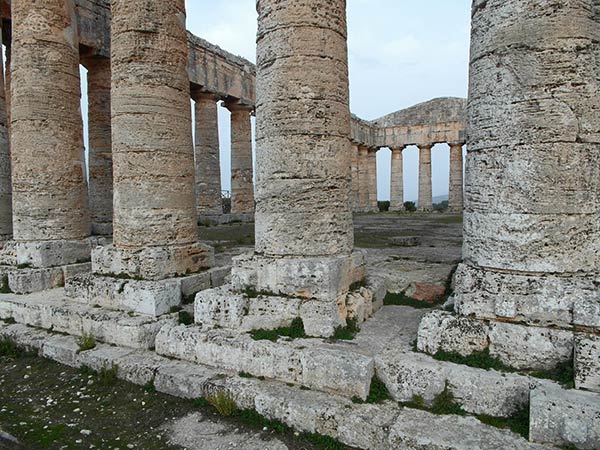 Doric Temple of Segesta, Sicily
For additional information on Greek temples, consult:
Sacred Geography of Ancient Greece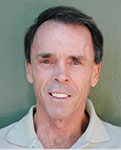 Martin Gray
is a cultural anthropologist, writer and photographer specializing in the study and documentation of pilgrimage places around the world. During a 38 year period he has visited more than 1500 sacred sites in 165 countries. The
World Pilgrimage Guide
web site is the most comprehensive source of information on this subject.
Italy Travel Guides
Martin recommends these travel guides