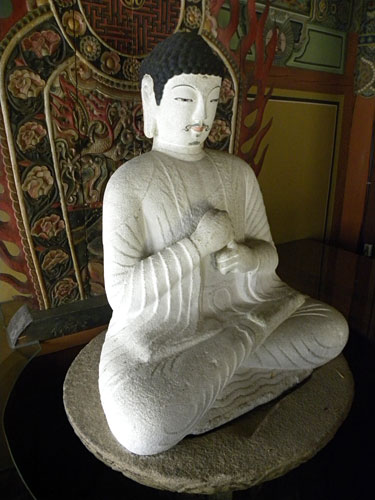 Stone statue of Vairocana Buddha, Chukseo-sa Temple, Mt. Munsu-san
This smaller mountain, named for the Bodhisattva of Wisdom, sits just to the southeast of Sobaek-san. It follows the theme of devotion to Biro-bul [Vairocana], and the one major temple there, Chukseo-sa, display is an ancient stone statue of that Buddha from around 700 AD. This temple was also founded by Master Uisang in the seventh century, but was completely destroyed centuries later. A famous master-monk has just restored it to its former glory in the past decade.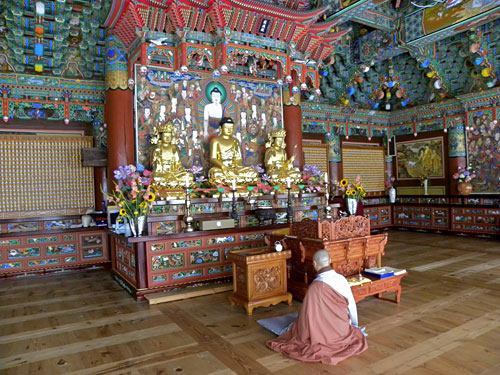 Chukseo-sa Temple, Mt. Munsu-san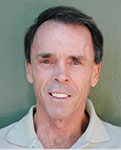 Martin Gray
is a cultural anthropologist, writer and photographer specializing in the study and documentation of pilgrimage places around the world. During a 38 year period he has visited more than 1500 sacred sites in 165 countries. The
World Pilgrimage Guide
web site is the most comprehensive source of information on this subject.
For additional information by Professor David Mason, visit san-shin.net.

For information about traveling to Korean sacred sites, contact Roger Shepherd.