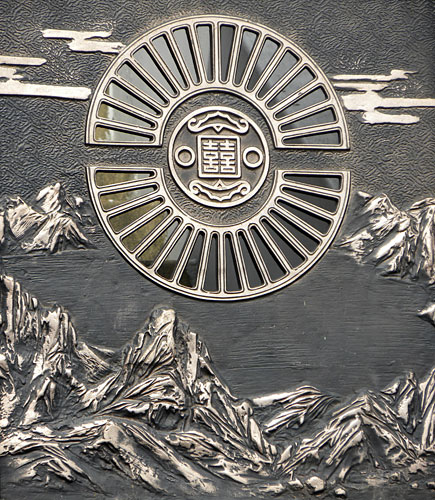 Temple door, Inwang-sa Buddhist temple, Mt. Inwang-san, Seoul
The "Benevolent King Mountain" sits right on the northwest corner of downtown Seoul, Korea's capital, with its 388-m peak soaring above the old main Palace and the modern Presidential Mansion. Below its several outstanding boulder-formations sits the Inwang-sa complex of temples and shrines, collectively the most important Shamanic site in the nation, featuring the Guksa-dang [Shrine for the National Spirits], the Seon-bawi [Meditation Rock, or Immortal Rock] and many other shrines.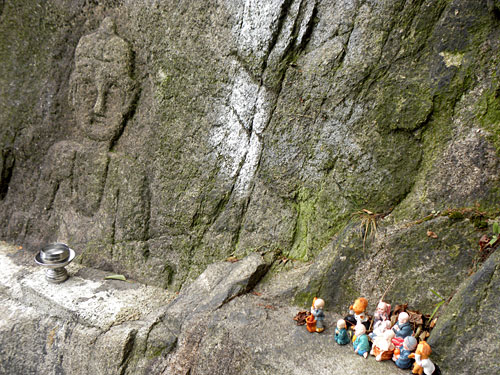 Small shrine atop Mt. Inwang-san, Seoul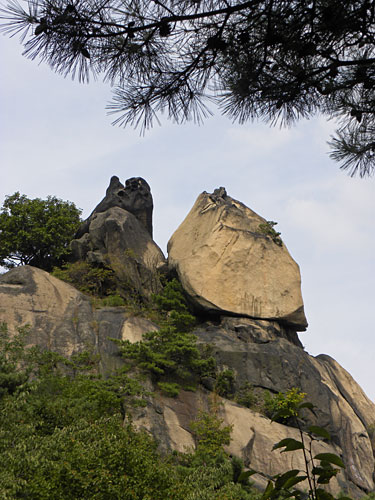 Mt. Inwang-san, Seoul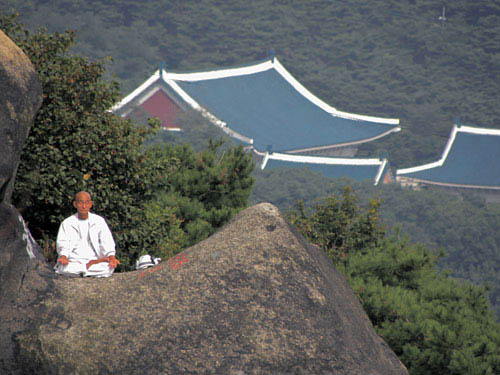 Buddhist monk in meditation, Mt. Inwang-san, Seoul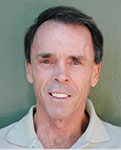 Martin Gray
is a cultural anthropologist, writer and photographer specializing in the study and documentation of pilgrimage places around the world. During a 38 year period he has visited more than 1500 sacred sites in 165 countries. The
World Pilgrimage Guide
web site is the most comprehensive source of information on this subject.
For additional information by Professor David Mason, visit san-shin.net.

For information about traveling to Korean sacred sites, contact Roger Shepherd.