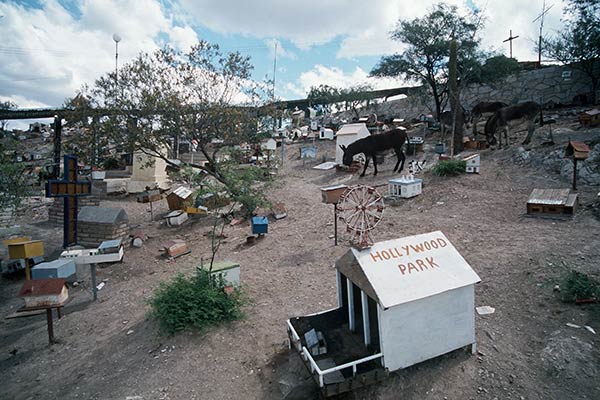 Difunta Correa shrine, San Juan, Argentina (
Enlarge
)
1,160 kilometers from Buenos Aires and 63 kilometers from the city of San Juan is situated the town of Vallecito and the unique pilgrimage shrine of Difunta Correa. Local tradition tells that in the year 1835 this area of Argentina was embroiled in a civil war and that a young man named Baudilio Busts was forcibly taken to fight in the town of Rioja. Baudilio's wife, Maria Antonia Deolinda Strap, was left alone in the village of San Juan. Missing her husband she took her baby son and began the 63 kilometer walk from San Juan to Rioja, but died from thirst and exhaustion along the way. Some hours later local villagers saw birds circling a small hill and, upon inspection, found the body of the dead woman with her still living son at her breast. The woman was buried and the tomb soon became the site of different miracles. Over the years the tomb was marked with a chapel and it has since become a much visited pilgrimage shrine.
During the year several festivals are carried out and many thousands of pilgrims leave expressions of their devotion. These items include an astonishing assortment of personal objects, motorcycles, cars, clothes, jewels, kitchen appliances, boxing gloves, license plates, statues, record players and a wide variety of other things. Each Easter more than 50,000 people arrive in celebration of the National Festival of the Truck Driver. On the first and second days of November another important pilgrimage festival is held. During this period large crowds of pilgrims visit the shrine to request health and love, the recovery of objects or lost animals, and to pay respects to the memory of Maria Antonia Deolinda Strap.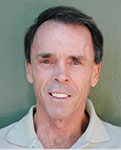 Martin Gray
is a cultural anthropologist, writer and photographer specializing in the study of pilgrimage traditions and sacred sites around the world. During a 40 year period he has visited more than 2000 pilgrimage places in 165 countries. The
World Pilgrimage Guide
at sacredsites.com is the most comprehensive source of information on this subject.