Click any image to enlarge.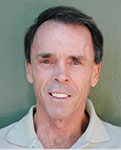 Martin Gray
is a cultural anthropologist, writer and photographer specializing in the study of pilgrimage traditions and sacred sites around the world. During a 40 year period he has visited more than 2000 pilgrimage places in 165 countries. The
World Pilgrimage Guide
 at sacredsites.com is the most comprehensive source of information on this subject.
Sweden Travel Guides
Martin recommends these travel guides 
For Additional Information:
Ales Stenar, standing stones in Skåne province.
Stenshuvud, sacred mountain in Skåne province, National Park
Gamla Upsala, huge mounds and vast burial fields from 300-600 CE.
Hågahögen, huge mound from the Bronze Age on the outskirts of Uppsala
Ekornavallen, great burial and ceremonial site with cairns and standing stones, province of Västergötland
Ålleberg, sacred mountain just South of the city of Falköping, province of Västergötland
Anundshög, Anunds mound, on the outskirts of the city of Västerås
Omberg, sacred mountain by Lake Vättern
Nämforsen rock carvings
Rock carvings in Tanum, province of Bohuslän
Rösaring ceremonial path
Alvastra Abbey
Vadstena Abbey
Askeberga
Amundtorp Gravfält
Greby gravfält
Inglinge hög
Västra Stromonumentet
Kungagraven
Skegriedösen