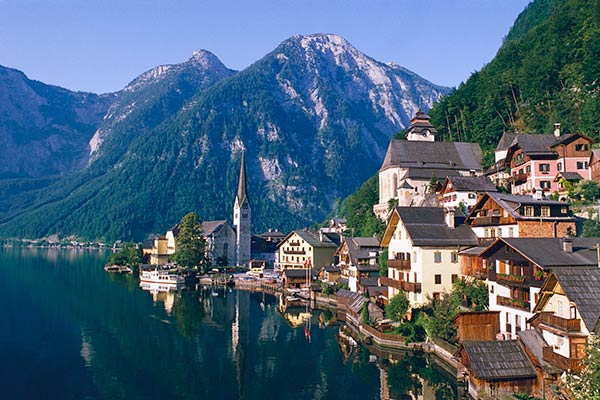 Hallstatt, Austria (Pilgrimage church is white building in upper right) (
Enlarge
)
The small town of Hallstatt and its adjoining lake, Hallstattersee, derive their names from Hal, the old Celtic word for salt. For at least 2,800 years salt has been mined in the area, making the Hallstatt mines among the oldest in the world. From 1000 to 500 BC the town flourished as a major European trading center and this period of Celtic culture has become known as the Hallstatt epoch of the early Iron Age. Following the Celts, the salt mines continued to be worked by the Romans and later the medieval Europeans; today the mines are an underground museum of prehistoric technology. Little is known of Celtic or Roman religious practices at Hallstatt yet by the 1300's the hillside church of Maria-Hilf had become an important place of regional pilgrimage.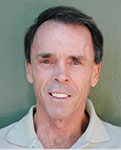 Martin Gray
is a cultural anthropologist, writer and photographer specializing in the study of pilgrimage traditions and sacred sites around the world. During a 40 year period he has visited more than 2000 pilgrimage places in 165 countries. The
World Pilgrimage Guide
at sacredsites.com is the most comprehensive source of information on this subject.