National Geographic photographer and anthropologist, MARTIN GRAY is recognized throughout the world as the premier expert in the study of sacred sites, holy places and pilgrimage traditions.
During a thirty-year period he traveled extensively in more than one hundred and forty countries to study and photograph many hundreds of sacred places of prehistoric, historic and contemporary cultures. Martin is an expert in the subjects of ancient religion, sacred geography, archaeoastronomy and ecopsychology.
Sacred Europe is the most comprehensive work of its kind ever assembled. Foreword by Graham Hancock, author of #1 Bestseller, Fingerprints of the Gods

Sacred Europe is available in PDF format for $9.99 USD through PayPal by clicking the Buy Now button below. The book is also available as an iBook from iTunes.
Sacred sites include:
Church of the Virgin Mary, Geghard Monastery — Armenia
Etchmiadzin Cathedral — Armenia
Garni Temple — Armenia
Khor Virap Monastery — Armenia
Mt. Ararat — Armenia
Pilgrimage Church of Mariahilf, Hallstatt — Austria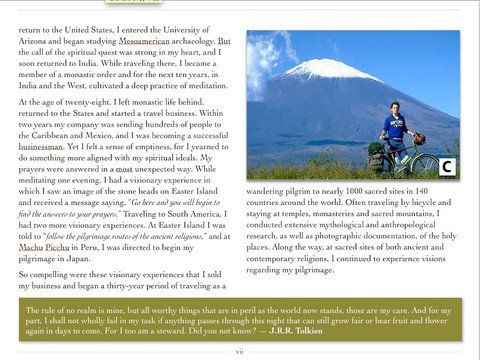 Medjugorje — Bosnia
Rila Monastery — Bulgaria
Bornholm Island — Denmark
Abbey of Conques — France
Basilica of Our Lady of Lourdes — France
Cathedral of Notre Dame, Le Puy — France
Church of Three Saints, Saintes de la Mer — France
Mont-Saint-Michel — France
Mt. Blanc — France
Rocamadour — France
Saint-Guilhem-le-Desert — France
Vezelay — France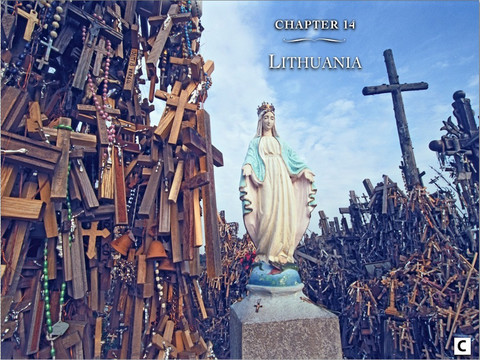 Gelati — Georgia
Jvari (Dzhvari) — Georgia
Uplistsikhe — Georgia
Externsteine Rocks — Germany
Church of the Megalohari, Tinos — Greece
Delphi — Greece
Monasteries of Mt. Athos — Greece
Monastery of Rousanou, Meteora — Greece
Monastery of St. John, Patmos — Greece
Mt. Olympus — Greece
Parthenon, Athens — Greece
Blarney Stone — Ireland
Carrowkeel — Ireland
Carrowmore — Ireland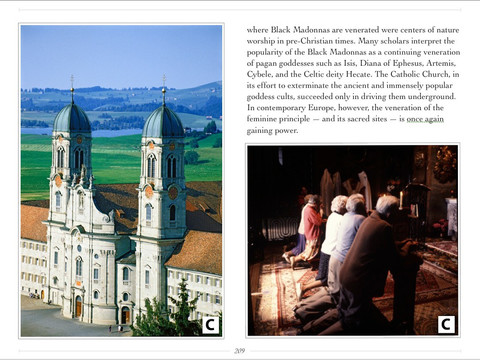 Holy Wells — Ireland
Loughcrew — Ireland
Mt. Croagh Patrick — Ireland
New Grange, Knowth Dowth — Ireland
Skellig Michael — Ireland
The Round Towers — Ireland
Franciscan Holy Places, Assisi — Italy
Sanctuary of Monte Gargano — Italy
Temple of Hera, Paestum — Italy
The Holy House of Loreto — Italy
Basilica of Our Lady of Aglona — Latvia
Hill of Crosses — Lithuania Neolithic Temples — Malta
Ostrog Monastery — Montenegro
Nidaros Cathedral, Trondheim — Norway
Marian Sanctuary of Jasna Gora, Czestochowa — Poland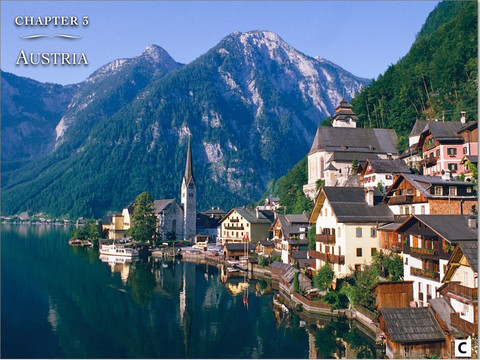 Basilica of Our Lady of Fatima — Portugal
Cathedral of St. Sophia, Novgorod — Russia
Monastery of Optina Pustyn — Russia
Monastery of the Transfiguration, Valaam — Russia
Monastery of Trinity-St. Sergius, Sergiev Posad — Russia
Black Virgin of Guadalupe — Spain
Cathedral of Our Lady of the Pillar, Zaragoza — Spain
Santiago de Compostela — Spain
Walled City of Avila — Spain
The Benedictine Einsieldeln Abbey — Switzerland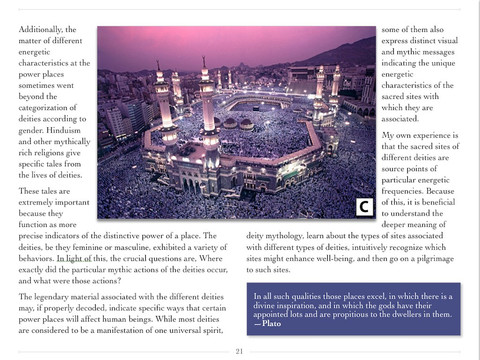 Kiev Perchersk Lavra — Ukraine
Pochayiv Lavra — Ukraine
Svyatogorsk Monastery — Ukraine
Troyitsko-Illynsky Monastery — Ukraine
Avebury Stone Ring — England, United Kingdom
Bath — England, United Kingdom
Callanish Stone Ring — Scotland, United Kingdom
Canterbury — England, United Kingdom
Durham and York — England, United Kingdom
Men-an-Tol Stone, Cornwall — England, United Kingdom
St. Michael's Mount, Cornwall — England, United Kingdom
St. Michael's Tower, Glastonbury — England, United Kingdom
Stonehenge — England, United Kingdom
Stones of Stenness — Scotland, United Kingdom
The Cerne Abbas Giant — England, United Kingdom
In 1997, Martin launched SacredSites.com. Since then, more than thirty-five million people have visited the website. In 2004 National Geographic published The Geography of Religion, of which Martin was the principal photographer.
You can also purchase Sacred Europe in iBook format from iTunes.