Hello, I'm Martin Gray. During the past thirty years I've been on the adventure of a lifetime. And now, I'd like to share that with you.

I've journeyed to more than 145 countries to study and photograph sacred sites, power points and pilgrimage places. I can tell you, there's great inspiration at these places, and this world can certainly use some inspiration now.

Several books have been published about my work. In 2006, I was the main photographer in the National Geographic book, The Geography of Religion.

In 2007, Barnes & Noble released a book of my color photographs with the title of Sacred Earth. The most significant coffee table book of the year, it was a huge success with more than 50,000 copies sold. Now, I would like to make it even better, and bigger.

The project I'm hoping you will support is to republish an expanded version of the book, with the title of World Pilgrimage Guide.

My plan is to raise funds with Kickstarter to print ten thousand copies of the book and give them all away as gifts to influential people around the world. This is what I am asking for your assistance with.

I want to donate copies of World Pilgrimage Guide to thousands of political and religious leaders, directors of peace and environmental organizations, and leading journalists all across the globe.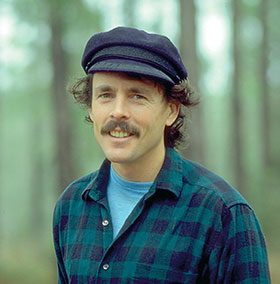 You see, I believe that by connecting such influential people with the images, ideas and beauty of this work, we can deliver an inspirational experience that will have a positive effect in a very large way. By this I mean we can inspire and motivate our leaders to truly lead – in protecting our environment, educating our children and promoting peace in the world. Wouldn't you like to be a part of that? You'd be participating in a social movement of great artistic beauty.