Geomancy Foundation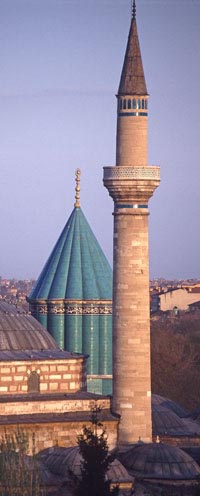 The Geomancy Foundation supports Martin Gray's studies of sacred sites and pilgrimage traditions around the world. The Foundation has contributed to the development of the Places of Peace and Power web site (SacredSites.com), to the numerous pilgrimage journeys Martin has taken during the past twenty-five years, and to the many slide shows he has presented in the United States, South America and Europe.
The Geomancy Foundation is funded by individuals and organizations that recognize the value of Martin Gray's work. To make a donation to the Geomancy Foundation please use either of the following methods:
1) Send a donation to the Geomancy Foundation, PO Box 4111, Sedona, Arizona 86340
2) Send a donation through the Internet by using the PAYPAL system. Simply click on the "Make a Donation" button below which links to a secure web site that processes financial transactions over the Internet.
If you wish to be kept informed of the research and teaching work of Martin Gray and the Geomancy Foundation, sign up for the free newsletter that is sent three or four times each year. To sign up for this newsletter, click here. To correspond with Martin Gray regarding the Geomancy Foundation, please write to This e-mail address is being protected from spambots. You need JavaScript enabled to view it : or PO Box 4111, Sedona, Arizona 86340 .
The Geomancy Foundation wishes to thank all its supporters over the years for the wonderful assistance they have given. Art prints of Martin Gray's sacred site photographs are available.